[Music performed by BHAcademy students ranging from ages 4-17]
Betty Haag-Kuhnke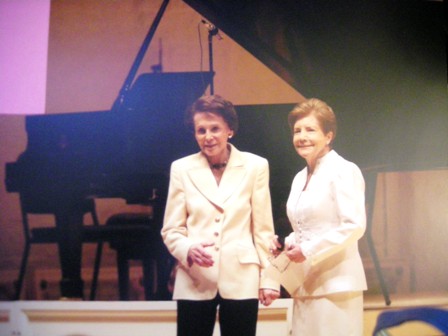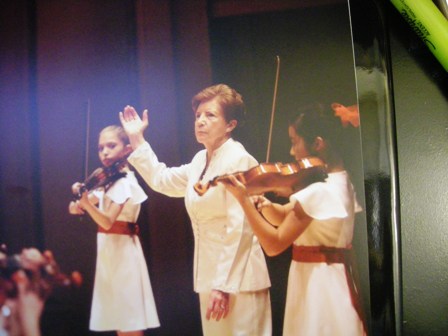 Mrs. Haag-Kuhnke, received her Bachelor and Master of Music degrees from Indiana University where she was the recipient of the Goodbody Fellowship and the coveted Performer's Certificate. Upon graduation, she concertized under the auspices of the Federated Music
Clubs while playing professionally with the Atlanta Symphony.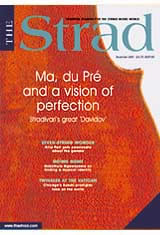 Betty introduced the Suzuki method to the Arlington Heights Public Schools, and worked directly with Shinichi Suzuki in Matsumoto, Japan. She supervised in Japan and completed in Chicago the recordings for "Suzuki in the String Class" by Zahtilla. She has since taught
Suzuki Pedagogy at De Paul University, Stanford University, and Northwestern University and presented workshop demonstrations in Germany, China, Portugal, Australia and throughout the United States.
---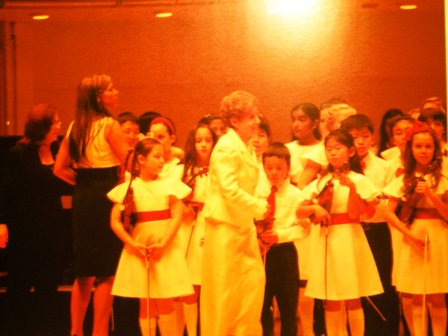 She was named 1994 Illinois String Teachers Association Outstanding Studio Teacher of the Year and has been recognized by the National Foundation for the Advancement of the Arts. As recipient of the John F. Kennedy Center Award for Programs for Children and Youth, she was honored by having her students appear at the 37th Annual Kennedy Center Achievement Awards presentation. She has been featured in Strad Magazine as well as listed in the International Biography of Who's Who in Music, the American edition of Who's Who in Music, Who's Who among American Executives, the 1993 International Woman of the Year, and the Who's Who 2002 Registry in the Library of Congress.
---
In addition to her work as director of the Betty Haag Academy of Violin Studies, Mrs. Haag served as a faculty member at the Porto International Festival in Portugal and the Music Academy at Schloss Ort-Gmunden, Austria.
---
The Official website of Betty Haag Academy and the Magical Strings of Youth. All content copyright © Betty Haag 2021-2026. All rights reserved. Web Master: a3bplus@hotmail.com Wireless Wizards Co., Mt. Prospect, IL 60056. Site design copyright © 2021-2026 elfenworks LLC featuring sculpture by Lorenzo Cascio.