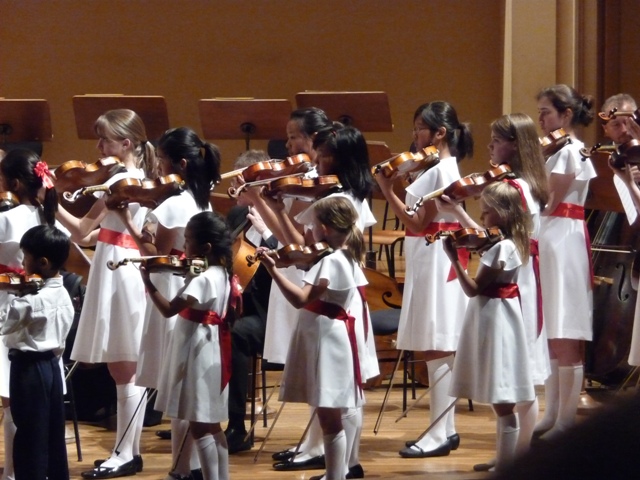 [Music performed by BHAcademy students ranging from ages 4-17]
Dear Parents,
As we begin the New Year and a new Semester. We will continue to follow our posted pandemic guidelines. To insure the safety of our students and faculty. Social Distancing will be required, masks, hand sanitizing, and other safety measures, are required. Should your child become sick, please do not bring them to their lesson. Your teacher will substitute their lesson to an Online (Internet)lesson, instead. Small Repertoire classes, combined with Performance classes will be held, as is customary. Parents will be required to wait outside, during these classes. Due to space constraints, at our new location. Concert Performances will be announced, as soon as they become available. Always refer to the BHAcademy website for additional details. Thank You, for keeping music alive in your child's ever changing world, we live in today!
Mrs. Betty Haag-Kuhnke
[Our School Calendar -- 2023 ]
SECOND SEMESTER
Classes Resume - Mon., January 3, 2023
Makeup Lessons - Tues.- Wed. January 11-12, 2023
Spring Semester - begins Tues. January 23, 2023
Spring Break - begins Mon. March 20, 2023
Classes Resume - Mon. April 3, 2023
Memorial DAY - Mon. May 29th, 2023 - NO CLASSES!!
Annual Spring Concert - Sun. April 23, 2023 at Stay tuned for more details to follow.
REPERTOIRE CLASSES
2023 -- Dates: -- January 28th, February 25th, March 18th, April 8th
Annual Spring Concert Rehearsals -- Dates: -- To Be Announced and posted once available. Keep checking the Website for details.
The Official website of Betty Haag Academy and the Magical Strings of Youth. All content copyright © Betty Haag 2021-2026. All rights reserved. Web Master: a3bplus@hotmail.com Wireless Wizards Co., Mt. Prospect, IL 60056. Site design copyright © 2021-2026 elfenworks LLC featuring sculpture by Lorenzo Cascio.